The Williamsburg Hotel Rooftop
We cobbled pool-side at The Williamsburg Hotel on a super sunny Saturday! Breathtaking city views while summer cocktails, and Italian sandals were the perfect end to the summer season.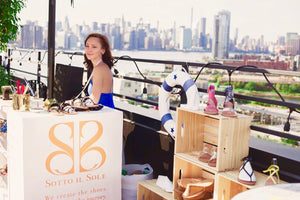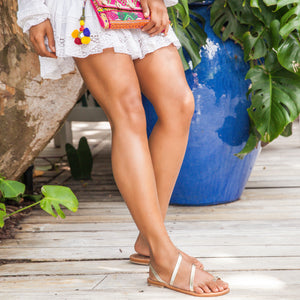 Swim Souk @ The Standard
Miami Swim Week 2018 was a blast. We made so many gorgeous custom shoes to match with the bright colors and eye-catching patterns for the pool and the beach.
The Grand Bazaar NYC
We had a great summer with The Grand Bazaar NYC! The biggest curated weekly market in NYC, located on the Upper West Side, The Grand Bazaar NYC hosts local artists, designers, and antique/vintage dealers, selling one-of-a-kind and limited edition finds. We had a blast working alongside all of their super talented vendors, while supporting the local public school! Looking forward to more Sundays next Spring/Summer!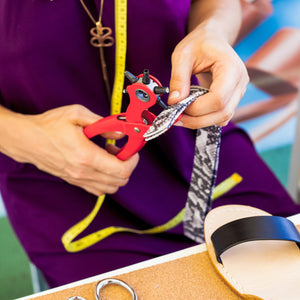 Size Chart
Here are some guides for choosing your size
We know shoe shopping online can be a little overwhelming, but remember it's our job to make sure your sandals fit! 
| | | |
| --- | --- | --- |
| Our Size | Sole Length (cm) | US Size |
| 35 | 23.2 | 4 - 5 |
| 36 | 23.8 | 5.5 - 6 |
| 37 | 24.2 | 6.5 - 7 |
| 38 | 24.5 | 7.5 - 8 |
| 39 | 25.8 | 8.5 - 9 |
| 40 | 26.4 | 9.5 - 10 |
| 41 | 27 | 10.5 - 11 |
| 42 | 27.6 | 11.5 - 12 |
| 43 | 28.2 | 12.5 - 13 |